Powerhouse Coach Values
Powerhouse Coach is proud to have our coaches listed with the NADA national recreational vehicle guide book.
NOW ALSO listed in KELLEY for used values.
Take a look in the Kelley Blue Book and see why Powerhouse is an unbeatable investment when it comes to depreciation. Our coaches are listed starting with our 2003 model year.
Please note that Kelley only lists car values online, not coach values, so you must get a Kelley Blue Book in order to see Powerhouse Coach values.
Powerhouse Coach Financing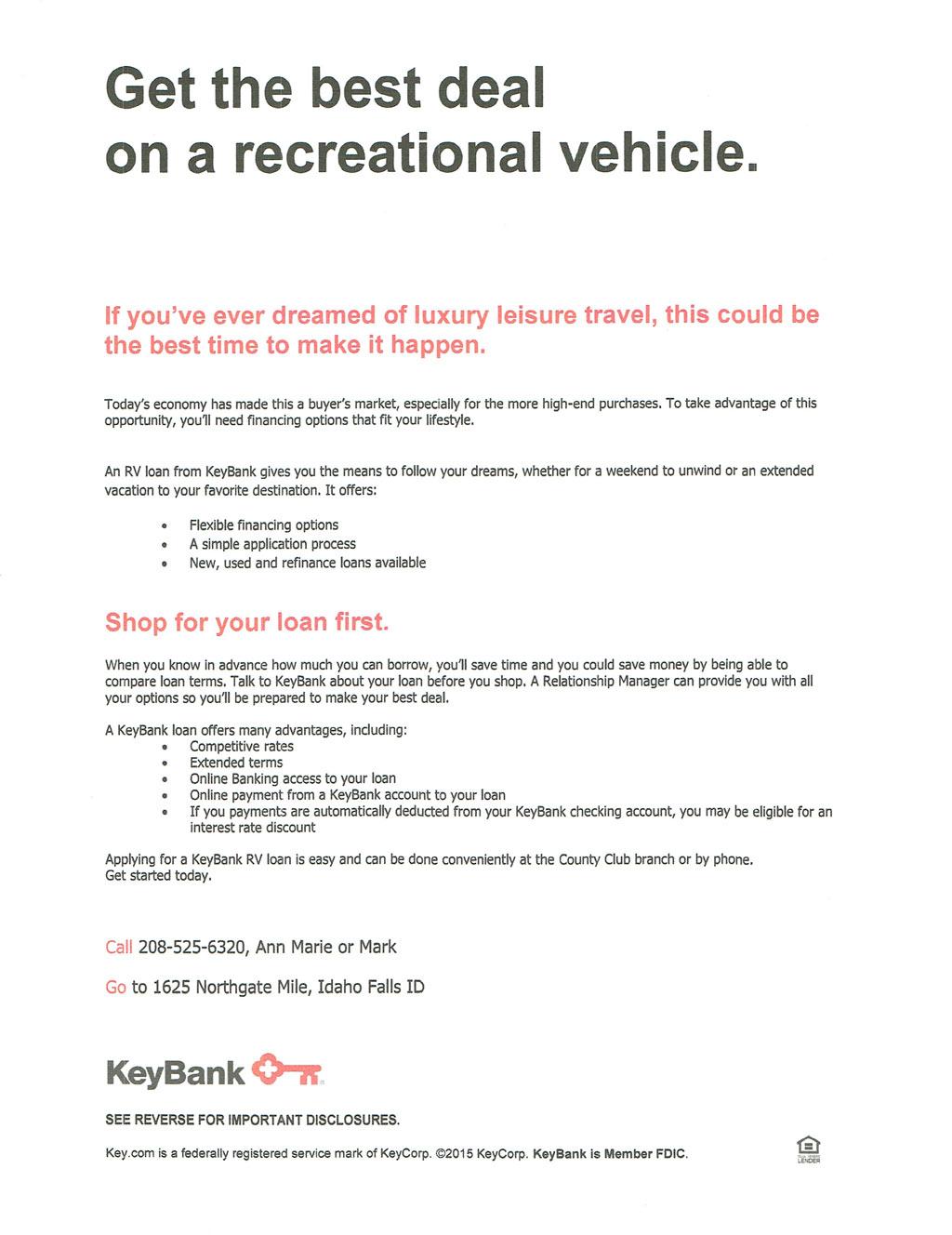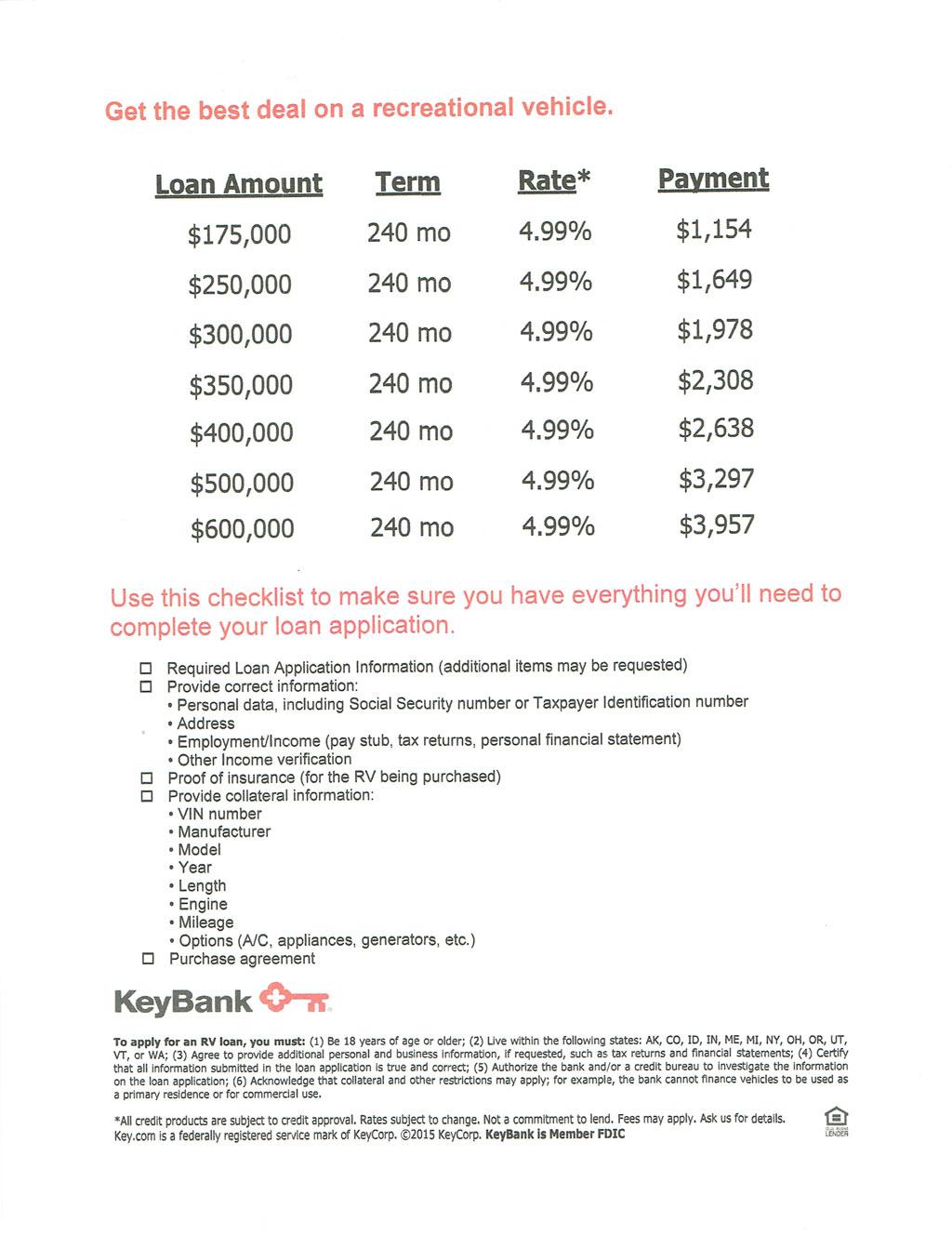 The financing of these high quality custom coaches can be done with most any bank or credit union across the United States.
Powerhouse has also established direct ON LINE financing option with
these fine financial institutions
RV Loans offering both CONSTRUCTION and LONG TERM loans with GREAT RATES and terms

Excel Credit a leader in RV financing, offering VERY COMPETITIVE rates and terms up to 20 years with 15% down and 15 years with as little as 10% down.
CLICK TO APPLY ON LINE NOW WITH EXCEL CREDIT
Contact John Hood with Excel Credit @ 800-337-7774 or go online
Beacon Credit , offering GREAT RATES for customers with over 730 credit scores
CLICK TO APPLY ON LINE NOW WITH BEACON CREDIT
Contact Beacon Credit @ 888-656-9400 or apply online
CLICK TO APPLY ON LINE NOW WITH VOYAGER CREDIT
Call 877-222-0301
CLICK TO APPLY ON LINE NOW WITH RV LOANS
Call Roger 800-542-6680
Construction Financing
D L Evans Bank offering CONSTRUCTION loans Nation wide and LONG TERM financing in the western United States
Contact Ray Parkinson @ 208-637-2265
Zion's Bank offering CONSTRUCTION loans Nation wide and LONG TERM financing in the western United States
Contact Heath Mitchell @ 208-233-1326
INSURANCE
Twin Peaks Insurance
Contact Tiffany Tedesco
Phone 800-507-8467
Fax 954-791-0306
Email: atwinpeaks@aol.com
CLICK TO GO TO TWIN PEAKS INSURANCE For a Quote
This is only one of the many financial institutions that offer
financing on Powerhouse Coaches.
If you need further assistance with other credit options,
contact doug@powerhousecoach.com

Resources and Links
HAVE YOU CONSIDERED A MONTANA LLC.
Take a look at this company we work with setting up Limited Liability Corporations . The savings in TAXES , REGISTRATION, and INSURANCE will astound you
( UP TO $ 50,000.00 COMPARED TO SOME STATES )
Action Services LLC.
Contact Stoney or Daren Wilson
Phone 888-542-3518 Fax 406-542-8459
CLICK TO GO TO ACTION SERVICES TO LEARN MORE